We are very proud to say that we are sponsoring 5 festival artists at the upcoming Cheltenham Paint Festival running this weekend, 5th to 8th September 2019.
If you're free come along, otherwise we'll make sure to post updates on these pages.
We can't wait to see what the artists create at the festival.
We've included some pictures of their previous work.
The artists we have chosen are the following:
My Dog Sighs

A heavyweight on the British street art festival scene, we've covered My Dog Sighs a few times on the Where The Wall Upfest tour – which runs the Monday after the festival each year – and one year he had the genius idea that his festival artwork was only completed with the additional of a special piece of card (see photo). We also recently featured his new artwork in Windmill Hill in Bristol on our Facebook page, and so we were extremely happy to sponsor him.
Miss Hazard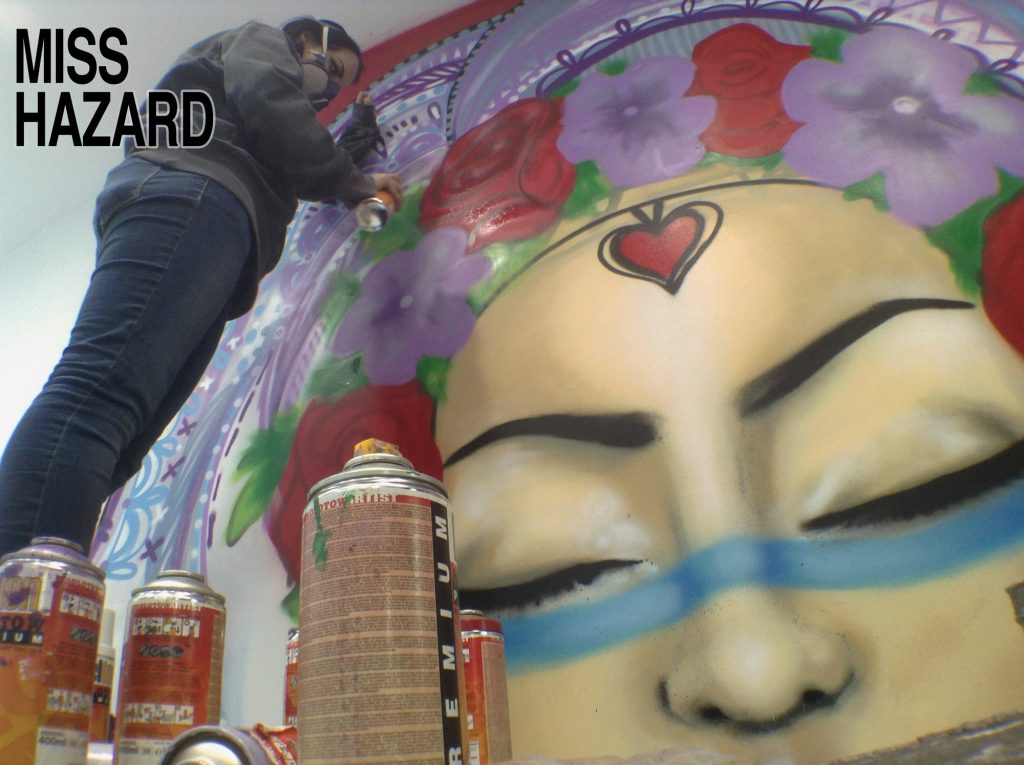 Choosing to serve her own graffiti-art apprenticeship at King Of Paint, a legendary (and much-missed) creative hub of the 2000's in Bristol, Haz went on to work with Where The Wall, before embarking upon her own international street art career. Self-propelled and self-determined, her ambition to succeed in the of field international mural art has now taken her all over the world, painting on one of the highest profile walls in the world, the border between the United States and Mexico, as well as many other international locations. Her career is going from strength to strength and deserves all the success that hard working ethic brings.
Nol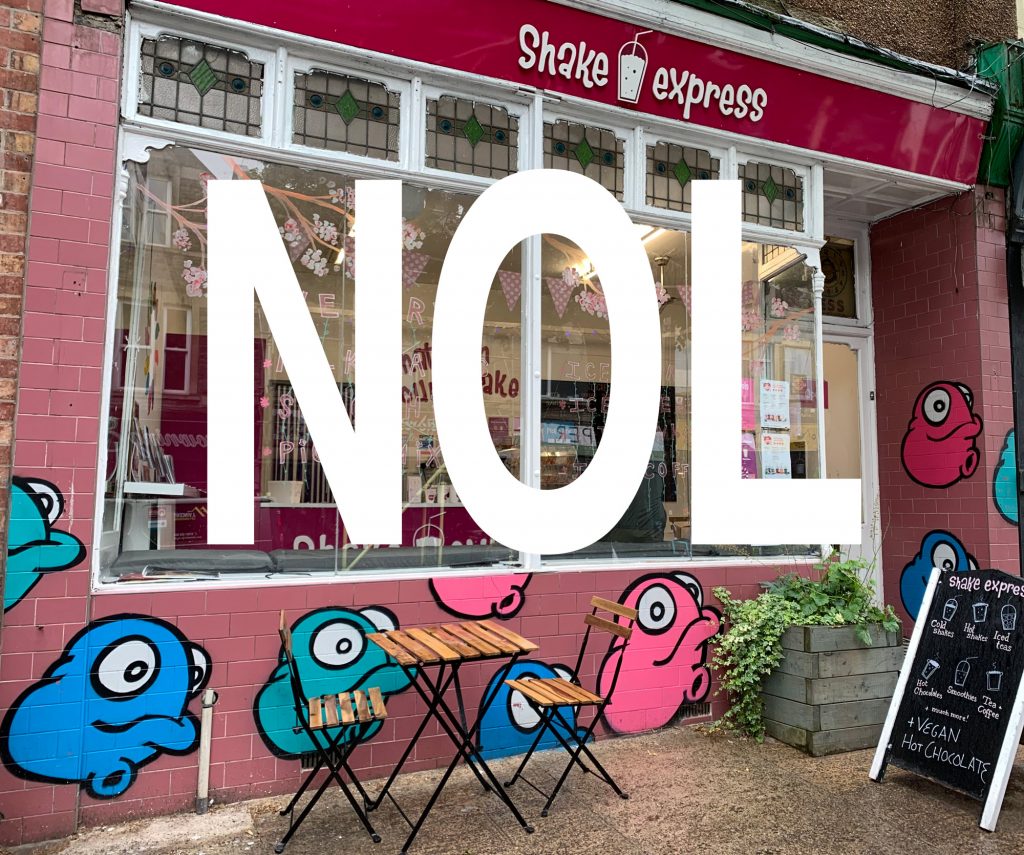 Nol comes from Holland (alongside Bristol, a place with a very impressive graffiti-art history) has spoken on our Upfest Tour before and his graffiti art-influenced characters are his calling-card or tag: distinctive, fun, memorable and plentiful!
China Girl Tile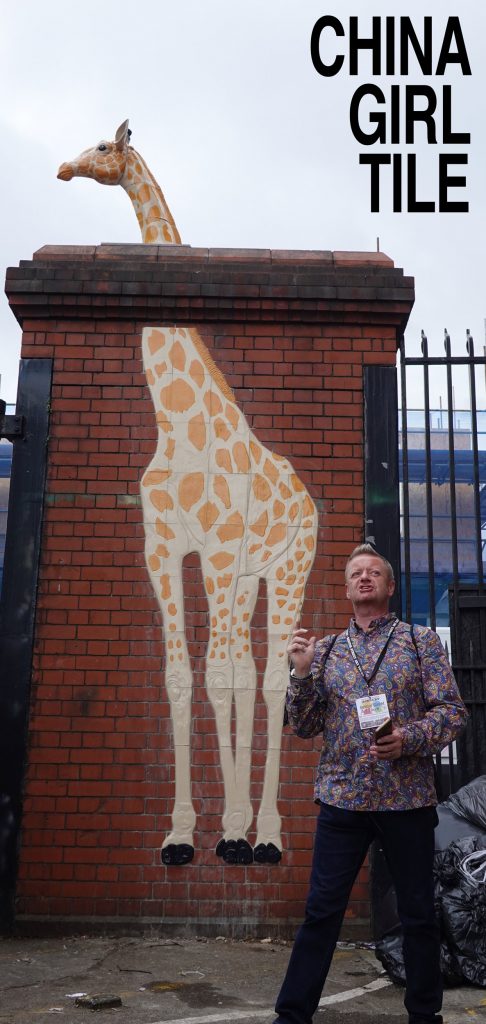 Having arranged the transportation of 300kg of clay from the Czech republic to Upfest in 2018 for her Geoffrey the giraffe sculpture, China Girl Tile is a fully committed artist working with sculpted ceramic, and we have the pleasure of presenting a number of her artworks on the Bristol Street Art Tour route that always have a lot of interest. (See the photo of Geoffrey the Giraffe with John Nation)
and last but not least,
Kimberley Thomas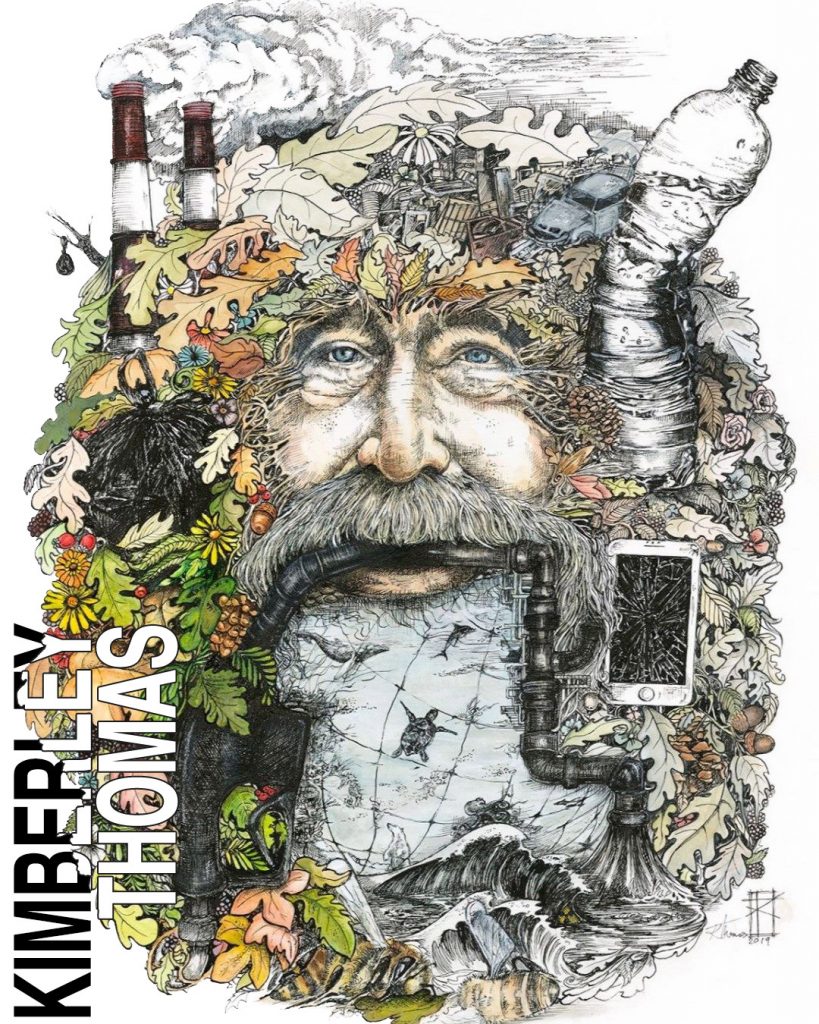 We haven't met Kimberley before but we were intrigued by her story and interested to hear & see more of her artwork. "Kimberley is an illustrative artist living and working in Ibiza and London. For 15 Years, she worked for all the top names in Ibiza as a designer as well as owning The Bedroom – the only sex shop designed for women in Ibiza
Kimberley Thomas's work has a strong narrative and often sprinkled with a pinch of humour, this combined with her strong graphic style has built her a large group of collectors around the world .
Her work is a mix of traditional pen and ink, markers, and watercolour"