HURRAY FOR BOOKS: Cheltenham Paint Festival
Good day everyone, having sponsored 5 artists at the Cheltenham Paint Festival it's with pleasure that we present their work to you in today's post.
MY DOG SIGHS: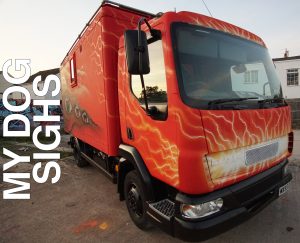 My Dog Sighs took thirty hours over three days to complete his piece. It was painted on a mobile home belonging to a Cheltenham resident called Charlie, who gave My Dog Sighs the freedom to paint his own freestyle design.
As you can see from the bright vibrant orange colour and the electricity pulses, alongside the all-seeing eyes, this is really 'eye catching'. (aahhhhem!)
MISS HAZARD: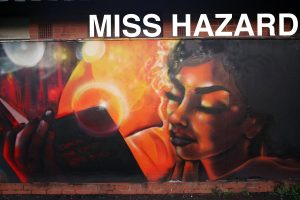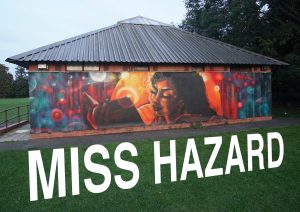 Harriet completed her work in one and half days, and due to the festival's affiliation to the Cheltenham Book Festival, she wanted her artwork to focus on 'books', and reflect the way books capture our imagination and help us escape to new places and discover new things. "I love the feeling of being excited to get back to a good story."
"The reason the girl is reading the book 'I Know Why The Caged Bird Sings' is because it is by one of my favourite authors, and I thought this would be an opportunity to share this book, as I think it is a pretty important book and I want more people to read it."
NOL: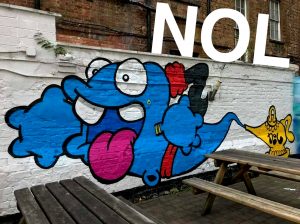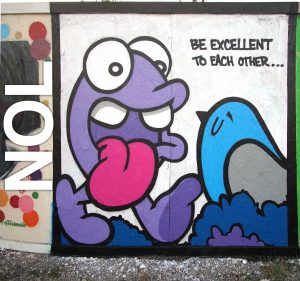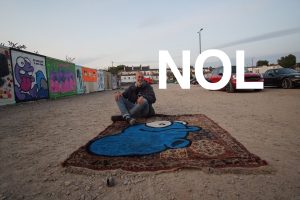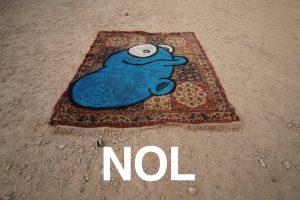 Nol's first piece for the festival is the "Genie from the Lamp" from the 1992 Walt Disney film based on the original tales by Hanna Diwab. If you look closely at the art, you will see that Nol has used the hoop in the wall as the Genies earring.
Elsewhere, Nol continues to paint his "not very scary" monsters and even offers a message of positive encouragement in one of his piece's.
His 'friends from the forest' appeared all over the festival site.
CHINA GIRL TILE: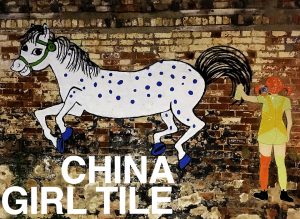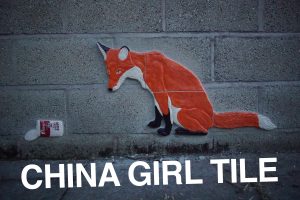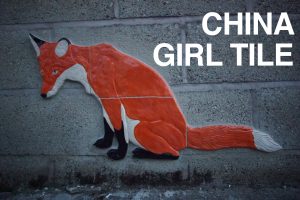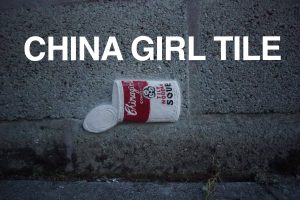 China Girl Tile created her work from ceramic tiles in the form of the character "Pippi Longstocking" who is spray painting her horse Lilla Gubben.
The horse is created from ceramic, to mimick the painting style of the original illustrations by Ingrid Vang Nyman. Very clever indeed.
Elsewhere we found her work which is an homage to the Andy Warhol-inspired Campbell's Tomato Soup can tin, but instead it reads "China Girl Condensed" and "Tile Noodle Soup".
KIMBERLY THOMAS: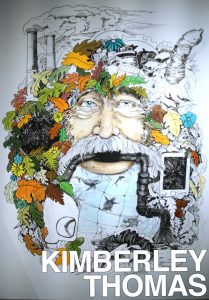 Kimberley's work is called 'The Not So Green Man'. Her painting is inspired by Greta Thunberg's plea for the environment and also The Green man carvings you see around England's churches. Three full days of work starting with the line work in pen & ink and then adding water colours to finish her work.